Golf Clubs…?  –  Check.   Wedding Present…?  –  Check.   Tyre Change Equipment…?   –  Not so sure?
Irish people will happily drive the length of the country without the slightest clue whether there's a spare tyre in the car, with over 33% of people not having tyre changing tools!
As part of their #DriveSafer campaign Liberty Insurance commissioned research by Millward Brown to find out driving behaviors and attitudes in Ireland with particular focus on car contents (click on the image below for more information).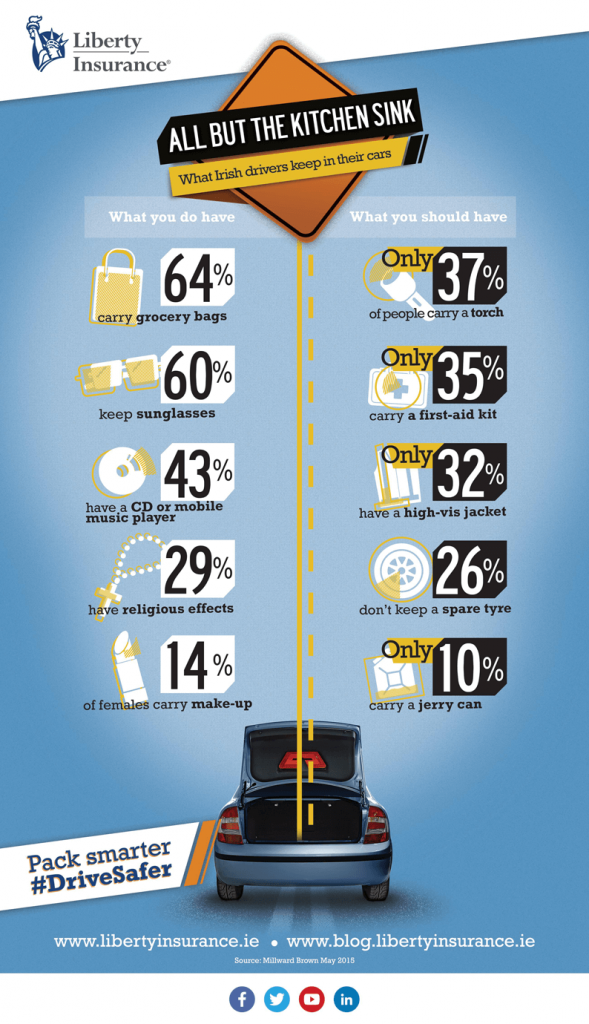 Visit their Facebook and Twitter pages for more#DriveSafer tips or get a car insurance quote today.