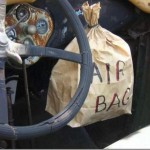 From time to time here at motorparts.ie we receive the occasional, pleading enquiry about sourcing second-hand car parts.
And while we don't stock second-hand parts, fielding enquires about them is perfectly fine. Why wouldn't you try and save money where possible? We understand that 'value for money' is the most important thing to consider when making any purchase these days.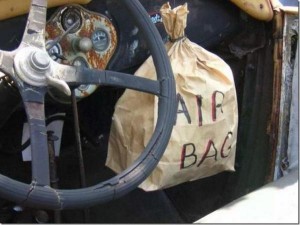 However, where some car parts are concerned cheap does not equate to value for money. And second-hand parts most certainly do not represent a good investment in terms of quality and long-term value.
We may be stating the obvious here, but used parts, as a general rule, have endured wear and tear. Sometimes the level of this wear and tear is insignificant, depending on the part in question. However, the level of wear and tear certain parts have been subjected to is definitely worthy of consideration when deciding whether to purchase new or second-hand components. In such instances it is highly recommended that you have a professional check such items before purchasing for reuse.
Now, given that in many cases the reason for making a second-hand purchase is to save money, it is worth considering this: with a mechanics fee for inspection highly recommended, and a significantly reduced guarantee, coupled with the fact that second-hand equipment will in most scenarios require replacement at an earlier stage than new, higher spec parts, is buying second-hand really an effective cost-saving action?
In some cases the answer is most definitely a resounding NO! What parts in question therefore should you give serious consideration to buying brand new to get the most value for money? We've compiled a handy A-Z list below of the components that you should NEVER skimp on:
A:
Air Bags, Air Filter, Airbag Sensors
B:
Ball Joints, Battery, Bearings, Brake Discs/Rotors, Brake Light Switch,Brake Pads, Brake Shoes
C:
Catalytic Converter, Clutch Disc, Cooling Fan Switch, Cylinder Sleeves
D:
Distributor Cap.
E:
Engine Bearings.
F:
Fuel Lines, Fuses.
G:
Gaskets
H:
Head Studs, Headlights,
I
Ignition Coil, Ignition Condenser, Ignition Points.
M:
Mass Flow Sensor
O:
Oil Filter, Oil Pressure Switches Sensors.
P:
Piston Rings
R:
Radiator Hoses,
S:
Shifter Bushings, Shock Absorbers, Spark Plug Wires, Spark Plugs,Strut Bearings, Strut Inserts.
T:
Thermostat, Timing Belt, Timing Chain, Tyres.
V:
Valves, Voltage Regulator.
W:
Water Pump, Wheel Bearings, Wheel Cylinders.