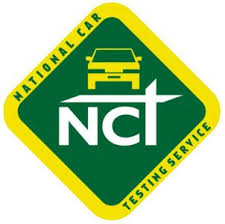 While the reasoning behind the NCT is sound, it's fair to say that nobody sees it that way when it's their vehicles turn be put to the test.
But all cars must eventually go through it. And with figures indicating a + 50% failure rate year on year, and over 3,000 cars towed from centres so far in 2015 having been deemed un-roadworthy, the NCT appears to be doing its job.
Those figures are certainly daunting for anyone preparing to have their car put through its paces. And there are certain fixes that will be beyond most people (such as the number one fault Front Suspension). But there are certain easy-to-follow-steps that will give your car a better chance of passing and that won't require a pre NCT-Check to identify.
Checks:
Registration Plate / Lights: Number Plates can fail for a number of reasons. If one or both are missing, insecure or not clearly visible, or if numbers or letters are missing or unreadable and an incorrect size / colour. Clearly visible marks can also be a cause for failure. Check that the lights are working properly, and are white in colour.
Tyre Condition: Bad tyres are one of the three most cited causes of NCT failure since 2008. Since 2012 all new tyres sold in Europe are required to carry an EU label (see image below). The label provides consumers with important information for selecting the correct tyre. Tyres are checked for tread depth, whether it's correctly seated on the rim, evidence of cuts or lumps as well as distortion of chaffing around the valve stem. For a full tyre guide click HERE.
Headamps: While the task of replacing bulbs in most modern cars is decidedly more difficult than it needs to be, there's still no excuse for turning up at the NCT with faulty lights. Headlamp aim is one of the most common reasons for failure., Check to ensure the headlamps are securely mounted, that the glass is not cracked / missing or the lens miscoloured (i.e. not white or yellow) and that they don't contain water / moisture (fogged up headlamps is evidence of this). Check that the dipped / main beams work simultaneously. And ensure you don't have HID bulbs fitted in non-HID headlamps. Finally check to ensure the alignment is correct.
Indicator Lamps / Switch: Check they work, are clearly visible, mounted correctly and that the driver can be immediately aware from his seat that each indicator is functioning. Also, worth remembering that an indicator switch that does not automatically switch off is not a cause for failure.
Engine Warnings & Fluid Levels: Obvious one here, but if any warning lights are flashing, well, that's a warning and a sure fire way to fail the NCT. Always worth checking that engine oil level too. Grab that dipstick! Most of these should be labelled clearly under the bonnet and are relatively cheap to purchase.
Wipers Washers & Blades: Wiper Blades needs be clean effectively an are sufficient enough to give the drive a satisfactory view. The speed is also examined. Check the blades / arms are mounted correctly. Ensure the washer is aimed correctly.
Horn: This one's obvious. Give it a beep! Making sufficient noise? Good to go then.
Seat Belts: Frayed, cut or repaired seat-belts will fail the test. Damaged buckles, loose of detached fixing bolts or faulty locking mechanisms will also be failed. Equally, any belt that cannot fully extend will not be passed.