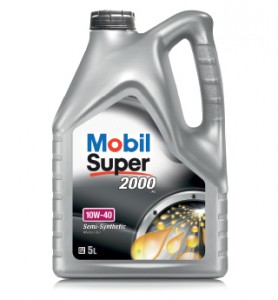 After nearly two years of research and development motorparts.ie is finally online and open for business.
Having an online outlet has both its own set of benefits and drawbacks where the consumer is concerned, but generally the positives far outweigh the negatives.
The drawbacks for consumers mostly centre on the lack of personal service offered online and the ease and expertise that comes with face-to-face interactions. There's an unfamiliarity when buying online.
However, having been in the retail business ourselves for over 25 years we're committed to offering that same level of personal service and expertise but with all the added benefits that come with shopping online.
Benefits of Buying Car Parts Online
So, what are the benefits? In an age where more and more people are hanging onto their cars for longer, and the internet has allowed for the easy and widespread sharing of information, thus making DIY'ing easier, there are many.
These include:
Buying online saves considerable money
The consumer can compare prices online before buying
There is unquestionably a wider selection of parts online than in bricks and mortar stores Consumers have access to more information about each parts
Buying online is about convenience and saving time
There are certain products that are particularly suited to purchasing online. They include:
Mirrors: A part that tends to get damaged more often than other components, mirrors are often quite expensive when sourced from main dealers. The fact that they are relatively easy to install and a greater range of higher-spec mirrors that improve both the appearance and performance of your car can be found online for considerably less money makes them an ideal item for purchasing on the web.
Lights: Like mirrors, light units can be an expensive product to purchase from retail stores. And that's if you're lucky enough to find a store that does stock model specific lights, as opposed to a universal part. Basically, your best bet of sourcing a model specific light unit at a reasonable price is online!
Cabin Air & Oil Filters: Cabin Air Filters generally require replacing every 30,000 miles or two years. Again, installation is relatively straight forward and online you will find a much wider choice at more reasonable prices.
Oxygen Sensor: Another small but expensive part that lends itself to purchasing online. Significant savings to be had, especially considering that this part might require installation by a mechanic if you don't have the necessary tools to complete the job yourself.
Floor Mats and Liners: You obviously don't need any professional assistance fitting a new floor mat so they make for particularly good online purchases. You'll find a wider selection online so if you have a specific colour or material in mind you'll more than likely find it here.
Batteries: Buying a high quality, long-life battery is always a smart move, particularly if you primarily use the car for short, stop/start journeys (the battery in these instances is rarely given an adequate chance to fully charge). Again, the lower operating costs of an online business means that you can save more money on high quality batteries – and with that save yourself a lot of future hassle.
Spark Plugs: Replacing spark plugs at fairly regular intervals is important if you want your car to continue running smoothly and increase fuel efficiency. Every 30,000 to 100,000 miles or as needed is the recommended usage. Unlike some of the jobs listed here there is a moderate level of difficulty in replacing the spark plugs yourself. However, with a few tools and some online research it's eminently achievable and a worthwhile endeavour. You'll find a far wider range of spark plugs online.
Engine Coolant and Transmission Fluid: Required every two years or 24,000 miles. Buy in bulk and save on cost and delivery.
Tips when buying car parts online
Research: Purchasing some items will require some research on your part. It's always advisable to consult the car manual or manufacturer website to find out exactly what type of part a vehicle needs. Some may offer exact part numbers, and others may have a specific description.
Stock up: Bulk buy on parts that need to be replaced often or break easily – this will not only save you money on the items themselves but also on delivery costs.